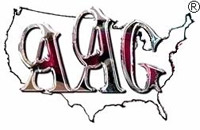 Since 1989, the Auto Appraisal Group (AAG) has been devoted to helping owners of antique, classic and exotic automobiles accurately establish the value of their vehicles. We provide detailed and prompt documentation of our appraisal findings.
When you need to know the value of any type of vehicle, whether it is a late-model daily driver or an antique, classic or motorcycle, AAG's expertise will assure you a fair and independent appraisal. We have extensive experience with assessing the value of vehicles in both diminished value and total loss situations, in addition to assessments for a variety of other purposes, including insurance valuation, donation and estate valuation and prepurchasae inspections. A professional appraisal is the final step in completing a high-quality restoration or repair.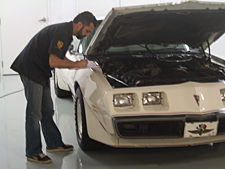 AAG's appraisal services are now available locally to you and your clients. In addition to having a certification with AAG, our in house appraiser (Matthew Phillips) has over 20 years automotive experience including restoration, automotive paint sales with BASF, transporting, buying and selling, painting and more.
Contact Matt at (502) 939-4931, email him at
matt@502ac.com
, or call our toll free call center at 800-848-2886 to schedule an appointment or receive a more accurate price quote. Prices are subject to change and are good until 6/1/12.
Appraisal Fee Schedule
Insurance Value, Divorce, Estate, Bankruptcy - $250 (Corvette/$350)
Donation - includes IRS Form 8283 - $250
Bank Loan - $325 (if for collateral, add $50 to fee)
Lease Turn-In - $325
Diminished Value - $325
Total Loss - for negotiation service + $200 - $325
Legal Appraisal - Any Court Matters - $350 (Lemon Law $450)
Motorcycles - $250 ($350 for customs)
Prepurchase Inspection - $350 ($450 for numbers matching Corvette or Mopar, Exotics and other "high-end" vehicles)
Street Rod, Pro Street, Modified, Custom or Kit - $350
Firetruck, Bus, RV, Travel Trailer - $350
Prototype, Race Car, One-off - $450
Custom Bodied/pre-war Classics (including late 20's/30's, Duenberg, Rolls Royce, etc.) - $450